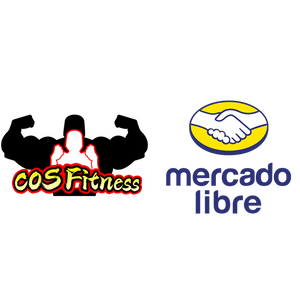 Anime Training & Fitness Shirts - CosFitness MercadoLibre Store Has Uplined / Playera Anime Ejercicio & Gym - CosFitness MercadoLibre Store Ha Uplined
Hey our dear fans, how are you?

Promoting the CosFitness concept for everyone worldwide is the power which is a rich source of inspiration for us to keep designing. Therefore, we have good news for the fans who can purchase stuff on the MercadoLibre store. We have uplined our store on MercadoLibre, compared with our Allegro store, not only the Anime Fitness Shirts(Lite Series) have been uplined, but the Anime Training Shirts(Pro Series) you guys also can place an order.

The Mexico and Chile site of MercadoLibre are uplining, Brazil and Colombia sites will be coming soon.

Hope you guys will support us all the time. Thanks so much.
------------------------------------------------------------------------------------------------------------------------------
(Translate from Google, Hope you guys could understand, thank you)
Hola a nuestros queridos fans, ¿cómo están?


Promover el concepto CosFitness para todos en todo el mundo es el poder que es una rica fuente de inspiración para que sigamos diseñando. Por lo tanto, tenemos buenas noticias para los fanáticos que pueden comprar cosas en la tienda de MercadoLibre. Hemos actualizado nuestra tienda en MercadoLibre, en comparación con nuestra tienda Allegro, no solo se han actualizado las camisetas Anime Fitness (Serie Lite), sino que también pueden hacer un pedido con las Camisetas Anime Training (Serie Pro).


Los sitios de México y Chile de MercadoLibre están subiendo, los sitios de Brasil y Colombia llegarán pronto.


Espero que nos apoyen todo el tiempo. Muchas gracias.
---