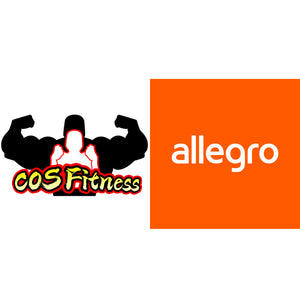 CosFitness Anime Sport Training Shirts Sale Channels / CosFitness Kanały Sprzedaży Koszulka Anime Sport
Dear our fans,
This is Peter from CosFitness, thanks for supporting us all the time, we will not keep moving forward without you guys. Thanks so much again.
Unfortunely, we can not sell anime cosplay training shirts on amazon any more because of the involving copyright things, then they block our store since Nov 2021. Furthermore, the amazon store is our main sale channel, it is difficult to recovery for us after that moment.
However, everything will be passed, we are back now. We have some online store in different sale channels to promore our cosfitness idea and the anime fitness shirts to who also love it.
And now our online store on Allegro.pl from Poland has been upline, you guys could also place a order on it, we will keep upline the store to different platform in different country or region, please keep following up us.
-----------------------------------------------------------------------------------------------------------
Język polski(Translate from Goolge)
Drodzy nasi fani,

To jest Peter z CosFitness, dzięki za wspieranie nas przez cały czas, bez Was nie ruszymy dalej. Jeszcze raz bardzo dziękuję.

Niestety, nie możemy już sprzedawać koszulek treningowych anime cosplay na amazon z powodu praw autorskich, wtedy od listopada 2021 blokują nasz sklep. Ponadto sklep amazon jest naszym głównym kanałem sprzedaży, po tym trudno jest nam odzyskać za chwilę.

Jednak wszystko minie, teraz wróciliśmy. Mamy sklep internetowy w różnych kanałach sprzedaży, aby promować nasz pomysł na cosfitness i koszulki fitness anime, którym również się podoba.

A teraz nasz sklep internetowy na Allegro.pl z Polski został upline, możecie również złożyć w nim zamówienie, będziemy utrzymywać sklep z uplinem na inną platformę w innym kraju lub regionie, prosimy o kontakt.
---