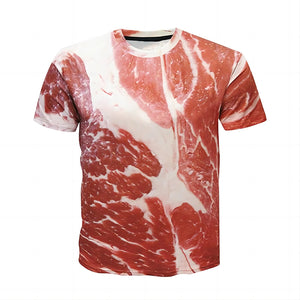 Attack on Titan Cosplay Gym Shirts
Funny AOT Attack on Titans Cosplay Gym & Training Shirts
Hello, guys, welcome back to the CosFitness blog post.
Anyway, how are you?
Yesterday, we found something interesting that we thought we need to share with you guys on TikTok, please check our post's main image, Lol. Is there something similar to our anime gym shirt? Which one? Yes, our Titans cosplay training shirt. That's a joke! Hope you like our sharing, if you like them you can also purchase these funny 3d pork shirts. That's not a bad idea and also for workout motivation.
Btw, we have been uploading our Attack on Titan training shirts, if you are their fan, just click here or above and go for it.
Hope you like them.
---